WHY USE OUR BODY WASHES & SCRUBS?
Double the Love
You already know that our lotions are the most hydrating available—but did you know that pairing them with our body washes and scrubs will make them even more moisturizing?
Exfoliate, cleanse, and hydrate in just one step with our 3-in-1 herbal body washes. They're powered by alpha hydroxy acids to gently remove dry skin and reveal healthier, younger-looking skin.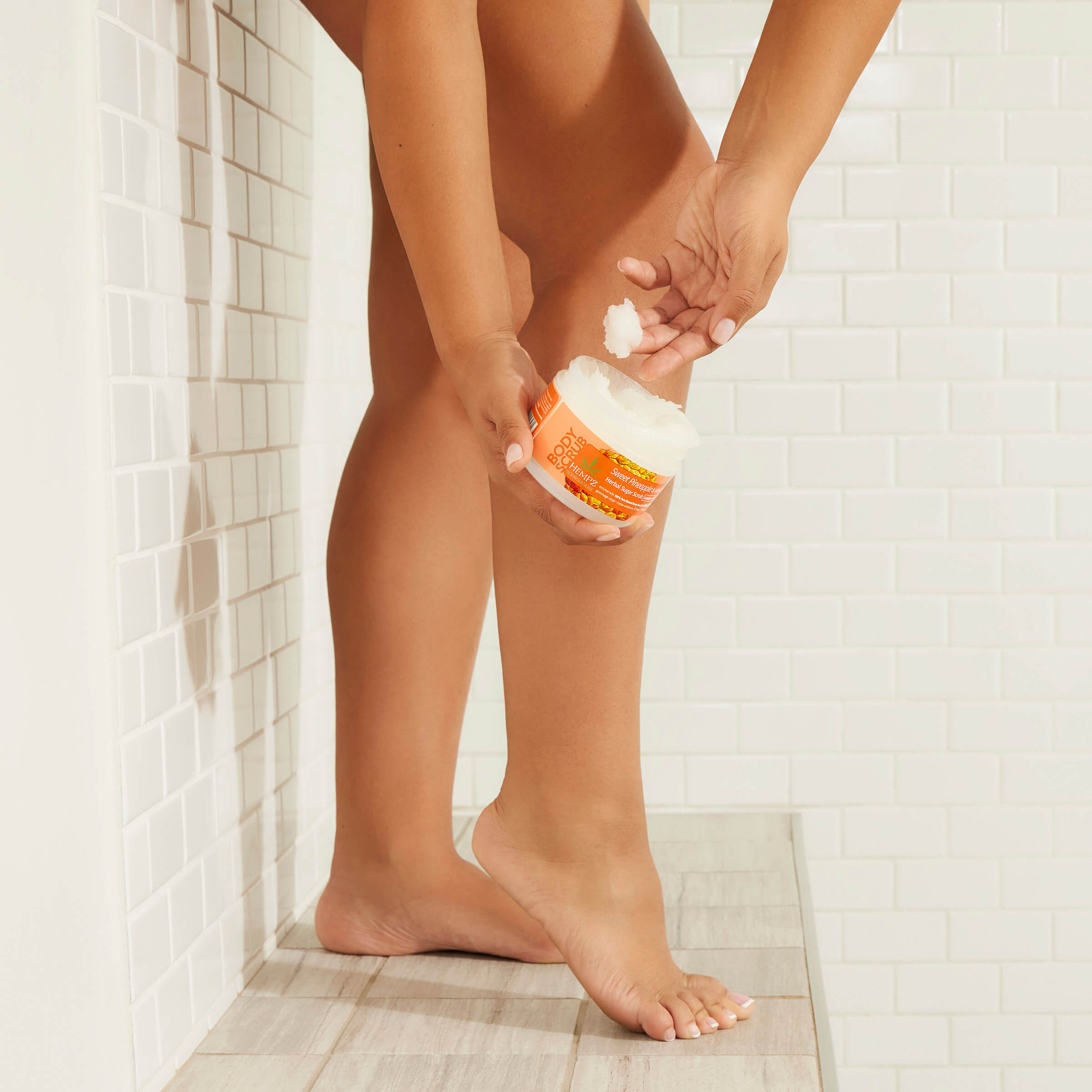 Gentle, naturally exfoliating sugar and plant-based oils are the secret to our super-luxe scrubs. Use as needed for healthier, glowing skin.

Vegan

Gluten Free

Paraben Free

THC Free
Cruelty Free
Made in USA